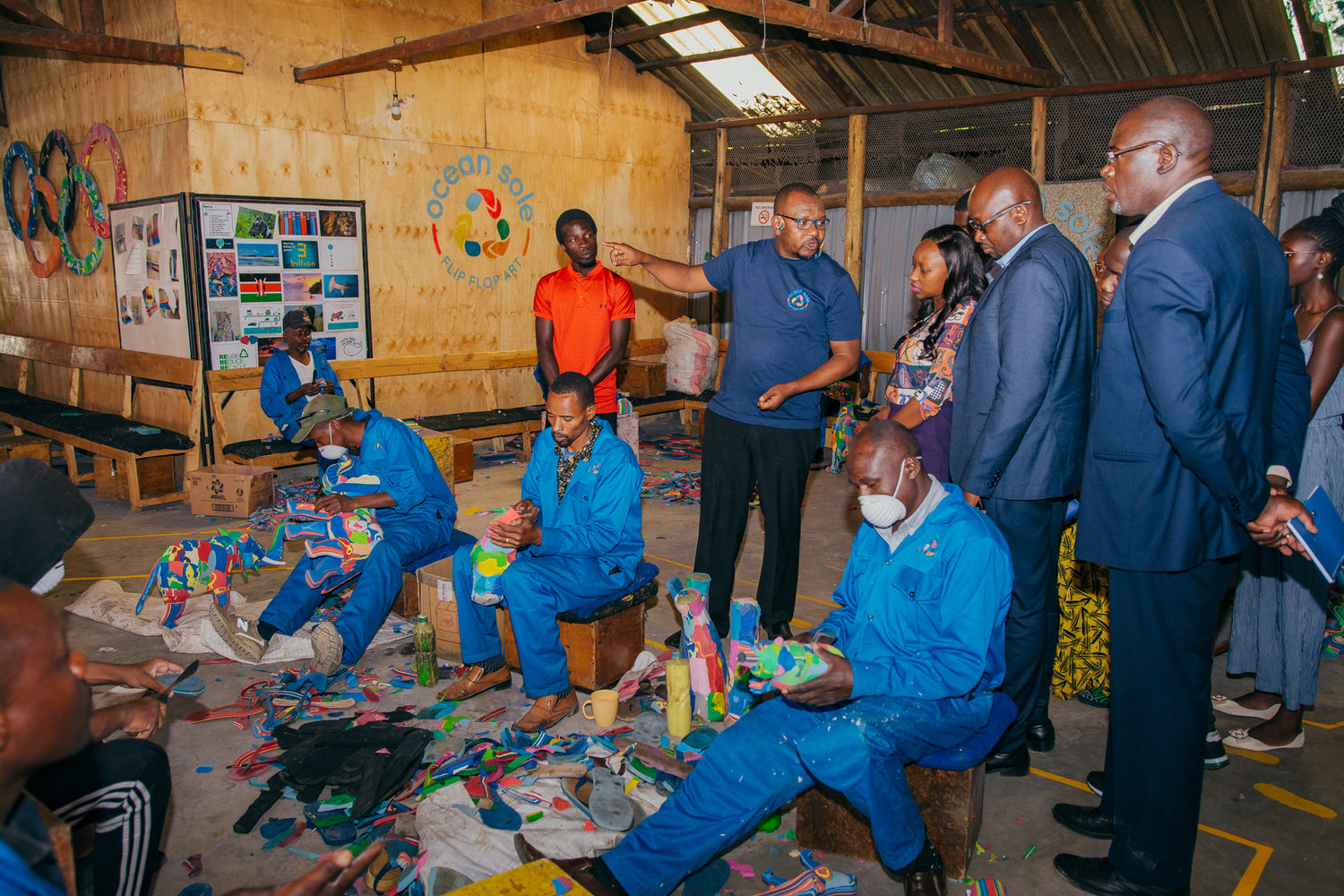 Corporate Tour
The corporate group tour of the Ocean Sole workshop provides a unique and enlightening experience, showcasing the remarkable artistry and environmental impact of upcycling discarded flip-flops.
Length: 30 mins
Includes visit to shop
Price: FREE
Book Here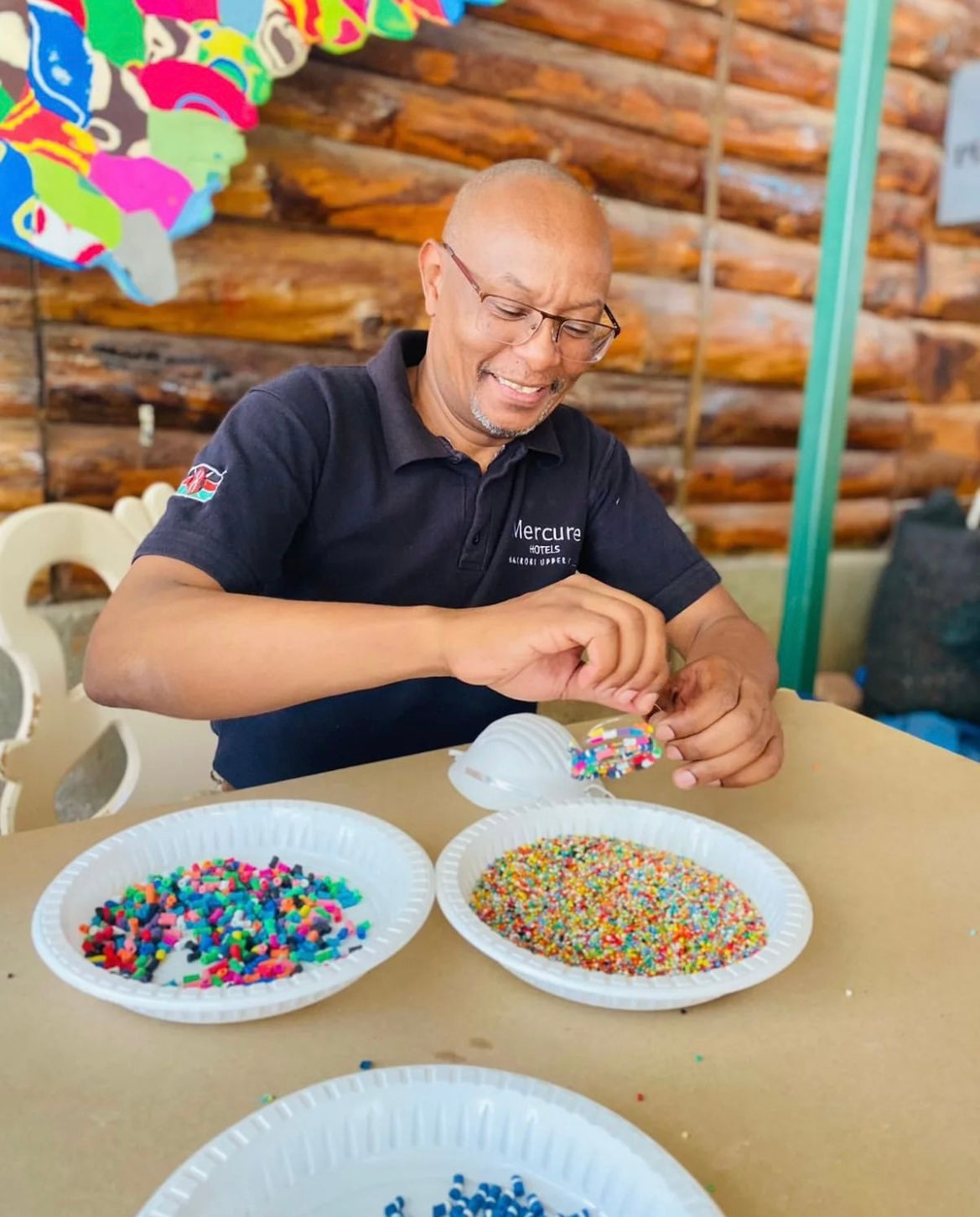 Corporate Tour & Activity
The corporate team will enjoy a memorable day at Ocean Sole, participating in bracelet making and sunglasses chain making activities while witnessing the incredible transformation of discarded flip-flops into art.
Length: 1 hour
Includes: Guided tour of the workshop, meeting the Artists, bracelet or sunglasses chain making, visit to the shop
Price: 15 USD per person
Book Here
If you wish to have a more personalised experience or have any requests please don't hesitate to get in touch with our bookings team on whatsapp +254 (0)727531301 or email us visit@oceansoleafrica.com.