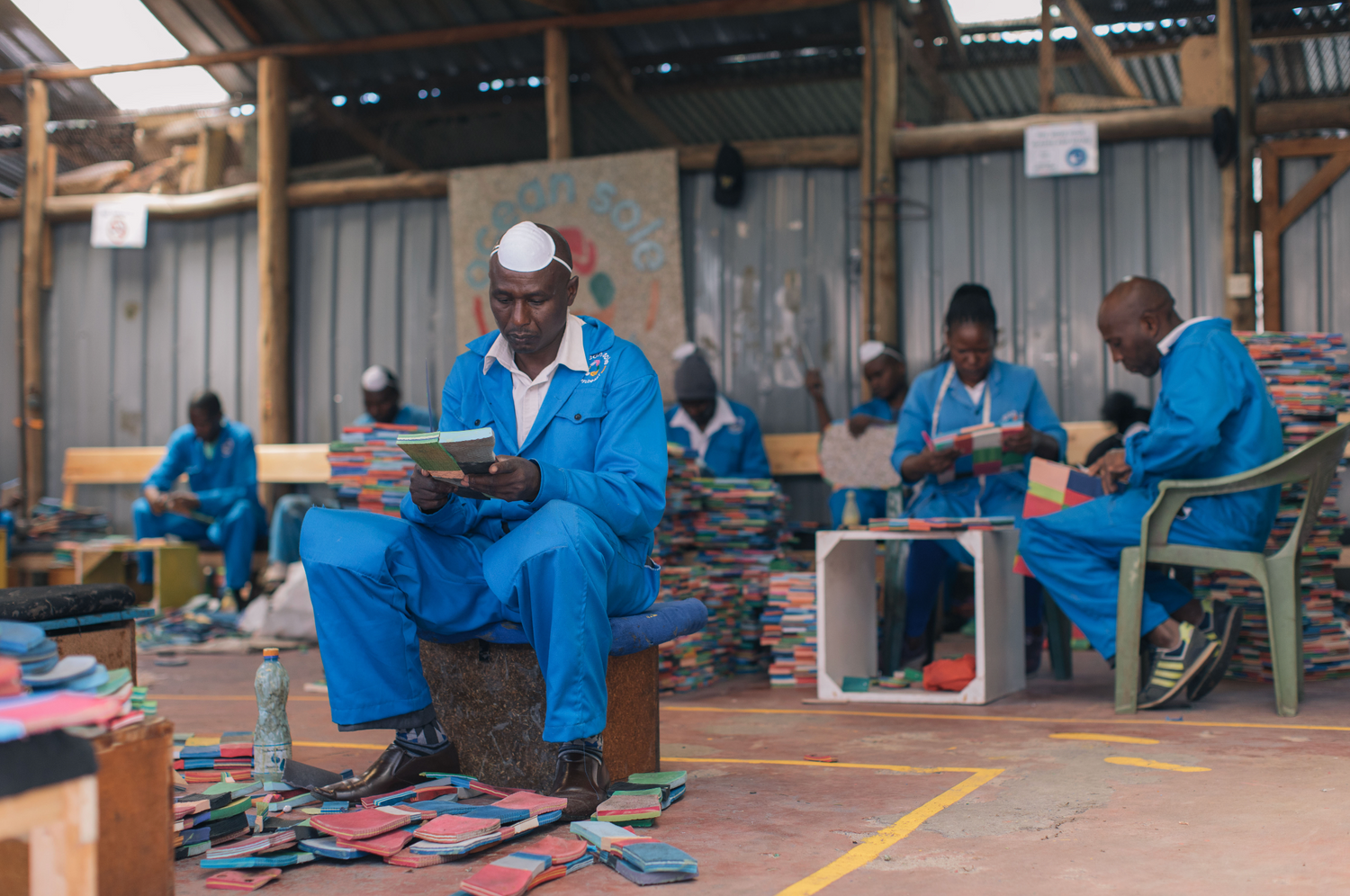 Workshop Tour
The guided tour of the Ocean Sole workshop offers a captivating journey into the world of upcycled art and environmental conservation. Our knowledgeable guides will lead you through our workshop stations where discarded flip-flops are transformed into beautiful sculptures while providing insightful information about our impact.
Book Here
Group Activity
For groups looking for a more immersive experience, you will be shown the workshop and guided through our hand-carving process by our skilled artisans. Additionally, you will have the chance to participate in activities like beading bracelets and making sunglass chains, adding a personal touch to our eco-friendly creations.
Book Here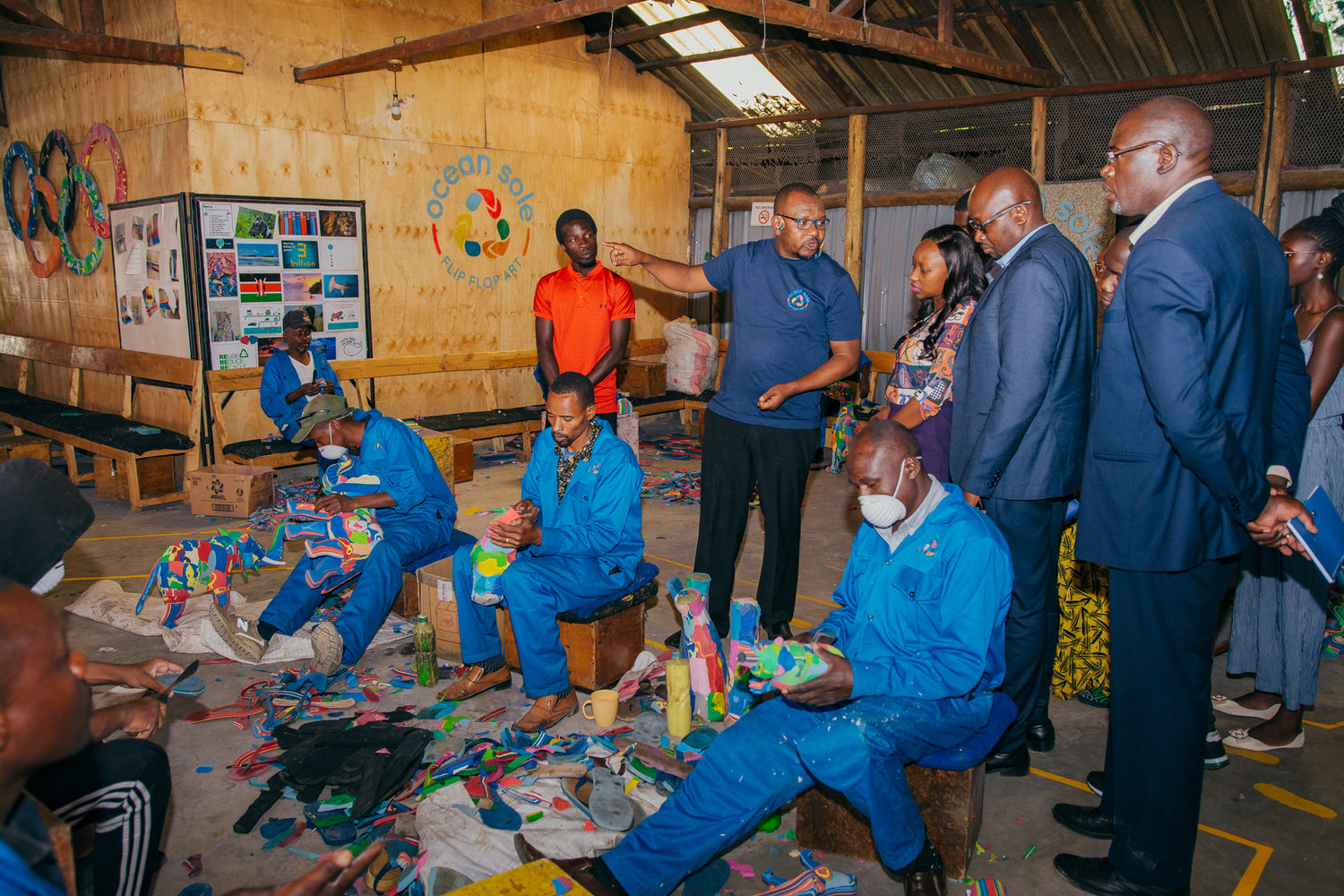 Corporate Visit
Visiting the Ocean Sole workshop for corporate events and team building activities promises an extraordinary and meaningful experience. Engaging in hands-on activities like creating sculptures from recycled flip-flops and crafting eco-friendly accessories fosters teamwork, creativity, and a shared sense of environmental responsibility, making it a perfect setting to strengthen bonds and inspire collaboration within the team.
Book Here